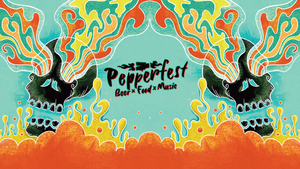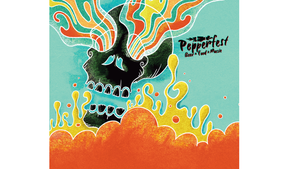 Free admission! Tokens and VIP tickets on sale now
a scorching hot beer fest
9.9.2023 | 1pm - 6pm
@ Cherry Street Brewing at Halcyon
Turn up the heat at our first-ever Pepperfest, a beer fest with a kick to it! Admission is FREE to the public, with incredible beers and food available through redeemable tokens. We're spicing things up with this brand-new beer fest concept through a perfect fusion of craft brews, culinary arts, and horticulture all in one glorious day at Cherry Street Brewing's Halcyon location. There will be award-winning brews, spicy foods, a hot sauce competition, and music to groove to at this family-friendly fest. Joining in on the fun will be local food, art, and farm vendors sharing their fiery passions plus a pepper plant swap to celebrate the joy of growing your own.

Don't get burned by missing this fest – get your tokens now through the link below. Come join us for a day of beer, food, and zest at Pepperfest!
We'll be pouring 24+ beers from Cherry Street Brewing and even more from 15 of the hottest local guest breweries around! Expect to see some spicy brews plus some other unique styles to cool off too.
1:00 PM-3PM: Manorism
3:30 PM-5:30 PM: Behind the Sun (Red Hot Chili Peppers Tribute Band)
Ignite your taste buds with sizzling snacks complete with hand-crafted spicy sauces to pair from the Cherry Street Brewing kitchen. Pop into our farmer's market with goods to spice up your pantry.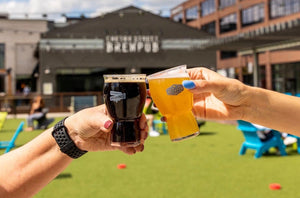 Guest Breweries
Variant Brewing Company · Pontoon Brewing · Little Cottage Brewery · New Realm Brewing Company · Twain's Brewpub & Billiards · Cultivation Brewery · Wrecking Bar Brewpub · Bold Monk Brewing Co. · Good Word Brewing · Monday Night Brewing · Gate City Brewing Company · Hopstix Brewing · Wild Leap · Urban Tree Cidery · Nofo Brew Co.
The Food
Enjoy small bites from Cherry Street Brewing that will ignite your taste buds! Snacks available through tokens include:
Wings
Pretzel Bites
Cauliflower Bites
Jalapeno Poppers
Buffalo Chicken Tenders
We'll also have a hot sauce competition with submissions for you to try from our very own Cherry Street teams! You be the judge- who made the best sauce?
Get the VIP Treatment
12 PM-6 PM early admission complete with:
Early entry at 12PM
Limited availability
1 VIP wristband (with 10 tokens included)
Preferred seating area under canopy tent
Appetizers, dips, and food from CSB
Barrel-aged bottle to take home
Specialty & rare barrel-aged bottle share
Merch discount - 30% off coupon

General Admission
1 PM-6 PM at Cherry Street Halcyon
Admission is FREE to the public, with beer and food available for additional pricing through redeemable tokens. Receive a 1/2 pour with one token, or 1 full 12 oz pour with two tokens.* Food will also be available for purchase with wristband tokens. For example, 1 token gets you 3 Wings or 4 Pretzel Bites!

Get your tokens ahead of time, with a variety of options available online:
12 Tokens: $31
6 Tokens: $16
*Some beers may require more tokens due to variety and alcohol strength.
The Beer
Cherry Street Spicy Lineup:
Jalapeño Cucumber Watermelon Gose
Pineapple Habanero Cider
Saison Verde
Tres Cab-aneros Mexican Lager
Serrano Pilsner
Smoked Hatch Green Chile Dunkelweisse
Mango Datil Hazy IPA
Ancho Coconut Porter
Barrel Aged:
Roadblock - Chocolate, Raspberry, Cayenne stout
Cortez the Killer Mexican Spiced Stout
Blistering OASIS - Hot Sauce Stout
Timed / Special Keg Tappings:
1pm: Wrecking Bar Mexican Siberius
2pm: Cherry Street BA Cortez The Killer
3pm: Perennial Abraxas Salted Caramel
4pm: Westbrook Mexican Cake
5pm: Prairie Bomb
VIP Only: Cigar City Hunahpu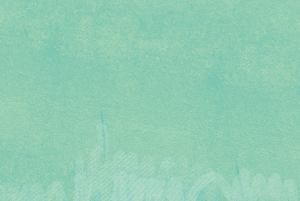 We're donating a portion of proceeds to Giving Kitchen, a cause we believe in and support. Giving Kitchen (GK) is a nonprofit organization that provides emergency assistance to food service workers through financial support and a network of community resources. Their goal is to create a food service community in which crises are met with compassion and care. Since its inception, GK has served over 12,596 food service workers and awarded over $8.5 million in financial assistance.
Pepperfest Wing Challenge
Pepperfest brought to you by: