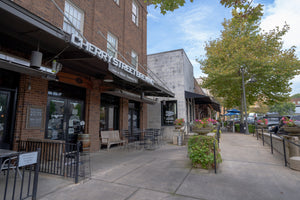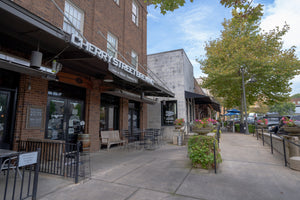 Cherry Street Brewing at vickery village
Cherry Street Brewpub at Vickery Village is our craft beer taproom and family-friendly restaurant in the Vickery Village development in Cumming, GA. We're the original Forsyth county brewery, being the first brewery legally allowed to create craft beer in the county. The restaurant side of our brewery is Home of Rick Tanner's, and is open for lunch and dinner with brunch on the weekends, featuring a full menu with appetizers, handhelds, and entrees plus a kids menu too. Our award-winning craft beer is available in both the restaurant and the taproom sides next to our brewery. We have 28 beers on tap in a variety of different styles of beer, with packaged cans and bottles available to take home. Join us on one of our patios for outdoor dining at both our restaurant and the taproom. We frequently feature live music on the weekends and also offer weekly Explicit Trivia in our taproom.
Chef Alan's Monthly Specials - September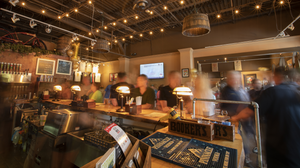 Our taproom is located next to the restaurant, and features a tap wall filled with our most popular brews plus unique, experimental beers. This is a full bar with wine and cocktails as well as a food menu with small plates and snacks to pair with your favorite beverages. We partner with live musical guests every Friday and Saturday night and offer a spacious outdoor patio for dining and drinking.
Restaurant Weekly Happenings
Wednesday
Mug Club Program Perk: Wednesday Night $4 Pours of our Classic Beers in the Taproom and Restaurant.
Friday
Prime Rib starting at 5pm, while it lasts.
Saturday
Forsyth County's award-winning Brunch from 9-1pm. Starting at 5pm, Prime Rib Dinner while it lasts.
Sunday
Forsyth County's award-winning Brunch from 9-1pm.
Taproom weekly Specials
Tuesday
Join us every Tuesday Night at 7:30pm for Free Adult Trivia with A&G Productions. Sex Drugs and Rock N' Roll. Remember, we are a 21 and up venue!
Wednesday
One of the Mug Club Program Perks is our Wednesday Night $4 Pours of our Classic Beers in the Taproom and Restaurant.
Thursday
15% off Certain To-Go beers. Cornhole ATL has Cornhole in the Courtyard seasonally. Check them out on Facebook for their schedule.
our barrel-aged beer program
Our robust barrel-aged beer program started in our Vickery Village location, complete with a whole Barrel Room. We have a variety of barrel-aged beers we have on tap as well as in bottles to take home with you. We have yearly releases of coveted beers like our 12.12.12. Barleywine or our Damebier Scotch Ale. Learn more about these award-winning beers in our Beer Vault.
Beer Vault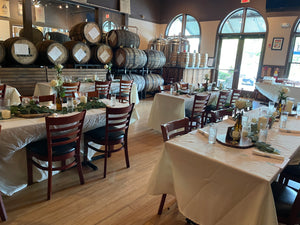 Rent our Barrel Room or Taproom for your corporate, wedding, or family event.