Know your brewer.
Cherry Street Brewing opened its doors to the taproom on 12/12/12 in partnership with Rick Tanner's Grill in Vickery VIllage. Tanner's is a classic Georgian food staple, and is widely known in the state for its chicken fingers, rotisserie chicken, chicken lips, honey mustard, and prime rib sandwiches. The story of Tanner's starts in 1986, when Rick Tanner opened the first "Rick Tanner's Original Rotisserie Grill." The business grew to 14 restaurants in the metro Atlanta area before eventually settling down in Cumming, GA in Vickery Village. His son and daughter, Nick and Alisa, grew up in the restaurants and learned hospitality first hand from being a part of the family business. The former Tanner's restaurant next to the taproom is now part of the Cherry Street family, with the namesake of Cherry Street Brewing - Home of Rick Tanner's.
In 2010, Nick Tanner took his homebrewing skills he cultivated in college in Colorado to the next level when he returned to Georgia with a business plan and an idea. He worked with the Forsyth County commissioners to put laws in the books to make Cherry Street Brewing the first legal craft beer brewery in Forsyth County in 2012. Nick developed and built his own brew system with a focus on being able to brew more beer styles than any brewery in Georgia. Alisa Tanner-Wall is a natural born leader and ascended the ranks in both Tanner's and Cherry Street brewing quickly due to her keen eye for detail and unrivaled customer service. She developed the environment and company culture through supporting her staff and giving every guest the best experience possible. She's locally recognized for her leadership skills as evidenced by her being a board member for the Forsyth County Chamber of Commerce.

The two were able to fly the coop in 2019 with the opening of Cherry Street Brewpub at Halcyon in Alpharetta, GA. Cherry Street Brewpub at Halcyon is an upscale tavern and brewery concept with a relaxed, family-friendly atmosphere, elevated pub fare, and award winning beer. The success and popularity of this second location afforded the brother and sister team the opportunity to make Cherry Street Brewing a national brand by opening the third location in Chattanooga, TN in the Northshore district. The new facility is where Cherry Street's canning operations are based out of, complete with a 5,000 barrel system. The Cherry Street brand is set on continuing to grow, and we're committed to providing you the best craft beer and unforgettable experiences when you're with us.
Culture
Experiential moments comprise our mission to give others an unforgettable occasion. We offer environments to truly enjoy the highlights of life: great beer, a supportive community, and the opportunity to grow. We thrive off helping you discover new brews that keep you wanting to come back for more.
Our Mission
Community
We are here for the community to bring together like-minded people. We believe in community involvement in Cherry Street and Cherry Street involved in the community.
education
We believe knowledge is power. We pride ourselves in educating our team and guests of: Brewing, beer styles, and beer culture.
Sustainability
We believe in being Environmental Stewards. Our practices and methods are of sustainable measures.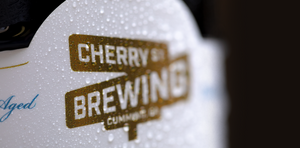 Exceptional beers and bites that made us top the list of commendable competitions.
Our Planet
Our packaging features tear-away can labels plus recyclable can holders with dedicated recycling at our locations for when you've finished your 4-pack. Our brewing methods encompass using spent grain for cattle feed, heating water for brewing by using the sun and reclaiming heat, and reducing waste. 
Thinking about joining our team?
Bring what makes you great to one of our 3 incredible locations.
careers