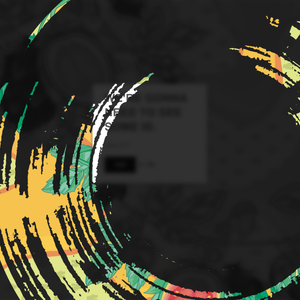 hello 2022!
I am so excited to announce that our new and robust website is live. This update includes change in navigation, connectivity, and seamlessness. We've also loaded up this hefty SOB with many features that I am most excited to share with you. Let's get right into it.
Online Mug Club
Introducing the rollout of our new mug club program, Cherry Street On Tour. After 9 years of a successful in-house mug club membership, we are taking this tour online. Let's cover what's new first.

1. All mug club memberships can now manage their membership online 
Damned are the days of old. Now you can manage and auto renew your membership standing directly from our website. Simply log into the site and access your settings.
2. First dibs on in-house barrel aged beers
Be in the group that gets first call on in-house beer drops, including our barrel aged series. Get access 24hr before everyone else. It's easy, just log into your mug club account on our website, then visit the store. All special offers will be activated when you're logged into your account.
3. Presale access to events and On Tour special events
As a member of our tour, we want to give you first rights to our ticketed events. This includes discounts, early access, packages, and VIP tickets. These perks are included for all ticketed events: Spring Beerfest, concerts, beer dinners, or whatever other surprises we have coming down the road. You know we love surprises. It's easy, just log into our website and visit the store and find the ticket you wish to purchase. All available tickets and packages are active when they are for sale.
4. In-house Discounts and special offers 
As with our original mug club program, you still get 10% all food, non-alcoholic beverages, and merch at any of our locations (up to 20$ savings each visit). Some of you may know, by law we are not allowed to discount any alcoholic beverage in a membership form. We think this sucks too, but you know, State laws (contact your Representatives). You'll also get an awesome Meg Club Member card (available at all locations May 9) to show your stats when visiting our locations. You'll need to present this card each time you visit one of our locations to get your discounts.
5. Exclusive member discounts on merch online
Give yourself 10% off merch at our online shop. No maximums or strings attached. As a member, you'll be added into our Mug Club Newsletter. At the beginning of each month, we will send out an active member code that can be used unlimited amount of times at checkout. use the code on events, experiences, and merch.
6. Mug Club Newsletter
We've thrown around this idea for quite some time, and in the upcoming months we will be rolling out the Mug Club Newsletter. At the beginning of each month, members will get an email including all things mug club. We figured this would be best and easiest way to see all of the mug club perks for the month. You'll know what barrel aged beers will be available. You'll get information on exclusive experiences at our locations; such as being a brewer for a day, or designing a beer with the team. You'll also receive a discount code for the month that can be used as much as you wish. Each month the code changes, and you must be logged into your Mug Club account on the site in order to get the discounts or sign up for unique experiences.
If you are interested in learning more, check out our Mug Club page and get all the details.
Beer Locator
One of the main questions I get at beer festivals or talking with folks is "where can I find this beer?" well, the team has been working on something really cool to answer that question for everyone. Introducing our beer locator. Bi-weekly, we will be updating this page with locations of all the beer shops, grocery stores, and restaurants. What's pretty cool is how we have it organized. You can find on draft, bottles, cans, and kegs. Just need to type in your location and boom.
Go now
Beer Vault
We have compiled a location on our site of all the beers we have put into the market. You can search by series, style, flavors, and ABV. Every beer has a story, and now you can discover behind the scenes information on each one.
Blog
Introducing our Blog. A depository of stories of information coming from the finger tips of Nick Tanner, Co-Owner and Brewmaster and the Cherry Street team. Our whole thing is Know Your Brewer. At the heart of our company, we believe in community, sustainability, and knowledge. Visit our blog page to learn about the brewery and the team, press releases, event coverage, sustainability efforts, and community outreach. You never know what's going to covered here. Sign up for our newsletter and never miss a new story. 
Online Store coming soon
Probably one of the robust infractures we have created is our online store. In one place you can buy tickets to an event, grab a new Tshirt, and become a brewer for the day. The marketing team is still working on this incredibly complex feature, but we feel like we can give ya'll some early insight. Check this out. 
Event/ticket sales 
In our online store you now have the opportunity to purchase all ticketed events on our site. This includes experiences like: beer festivals, beer dinners, concerts, and more. 
Barrel Aged Beer Releases 
We have many barrels sitting in the barrel room that will be bottled this year. Once available, you'll have the opportunity to preorder bottles directly from our site for in-house pickup. Notice all beer sales are presale and are not shipped (in-house pickup only). 
Exclusive Online merch 
Be able to grab some small batch merch only available online at our store. 
Experiences 
Wanna be a brewer for a day? What about collaboration with the brew team to brew a beer at one of our in-house locations? Maybe you're hungry for a limited seated 5 course dinner at a select location. 
Each of our locations experiences will be different and very limited by space. Grab your seat before they run out. 
Online Store Coming Soon
We will be rolling out the online store soon. As much as we wanted to have this up and running for the launch of the site, we want to keep testing to insure the online shopping experience is something we would want as consumers. We will let everyone know once we re up and running.
If you want to be one of the first to know about any of these new additions to our site, you'll want to follow us on our newsletter. A big perk of the newsletter is being first to know, even before our social media followers do. More on that later. 
Keg requests
We all know how tough it is to purchase kegs. Well we have made it so easy peasy. Visit here to submit a request and order your kegs for pickup at any of our locations.  
Event Bookings
We love hosting and catering events. In fact, just about every weekend of the year we have a wedding or event going on. We decided to make it much easier for planners to be able to search, gather info, and get in touch with us. If you're interested booking space out of one of our locations, please go here. 
Inquire Now
This is only the beginning
This new site has been 6 months in the making and our marketing department is very proud of the work we have done so far. Hell, it was only until a few years ago I was only a team of one. Now, as we've grown as a company we have brought on 3 highly talented individuals into our marketing team to join me. Everything you see or experience comes from our mighty little team and I personally couldn't be more proud.
Since the beginning of Cherry Street back in 2012, my goal is to create brand experience that I would want as a consumer. A fan of craft beer. A hater of spam. A lover of the design world. Our mighty team will always strive to give you the best and most authentic Cherry Street experience possible. A huge thank you to Laura Walsh, our new Digital Marketing Specialist. Her talent made this site come to life. And a heartfelt thank you to our patrons and guests, thanks for sticking with us. 
Cheers to 10 years, 
Chase Wall, Creative Director