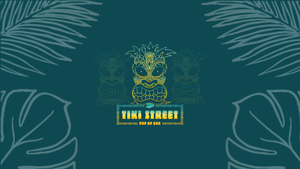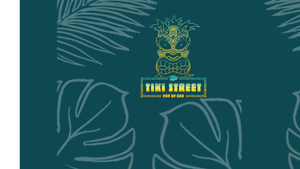 It's tiki time
Escape to a tropical oasis without ever leaving your city! Join us for our Tiki Bar Pop-Up at Cherry Street Brewing Halcyon, where we're bringing a taste of the islands to your neighborhood. Sip on refreshing cocktails served in tiki-inspired glassware and garnished with fresh fruit and umbrellas. Our bartenders will transport you to a beachside bar with their expertly crafted drinks and friendly service. Pair your drinks with our island-inspired bites. With live music, colorful decorations, and a laid-back vibe, our Tiki Bar Pop-Up is the perfect place to unwind with friends and enjoy a little taste of paradise. Don't miss out on the fun – come join us and escape to the tropics!
The deets
June 5th - July 31st at Halcyon
Tiki drink menu with all-new craft cocktails
Tropical Beers 
Food specials 
Summer Kick-Off Party June 9th, 5pm to close
Live music: June 9th and July 29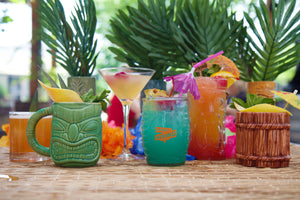 A Taste of the Islands
Drink Specials
Drunken Monkey: Rum, Banana, and Demerara
Bird Of Paradise: Bumbu Rum,
Aperol, Demerara
Blue Chair Chillin: Blue
Chair Bay Rum, passion fruit, spices, and citrus
Lime In The Coconut Shooter: Blue Chair Rum, coconut, and lime
Nui Nui: Bumbu Rum, vanilla, cinnamon, and citrus
Tiki Street Slammer: Blue Chair
Bay Rum, Old Dominic Vodka, coconut, pineapple, and citrus.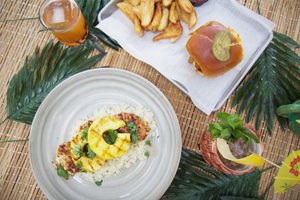 A Taste of the Islands
Food Specials
Jerk Chicken Plate: two pieces of jerk grilled chicken, grilled pineapple, served on a bed of cilantro coconut rice
Pineapple Pulled Pork Sandwich: brioche bun, pulled pork, grilled pineapple, BBQ sauce, served with choice of side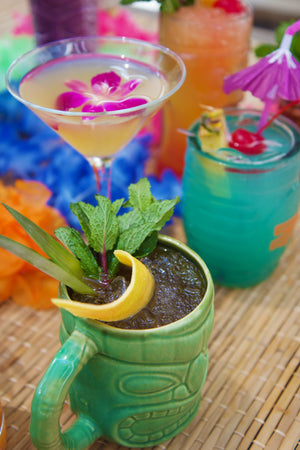 At your local Cherry Street Brewing Location
Summer Kick-Off Party at Halcyon
June 9th, 5pm to Close

Get your summer started right with our kick-off party at Halcyon!

Live music 5pm-7pm and 8pm-10pm
Face painting 5pm-8pm
Tiki cocktails and kids' drinks (non-alcoholic)
Tropical beers
Food specials
Blue Chair Bay Coconut Rum samples